Underwritten by

The Rise of the UK Caravan Holiday
How does this impact on you?
Caravan holidays are a great way to unwind and escape to some of the great places the UK has to offer. When caravan parks had to close earlier this year, you'd have thought that the future of Caravanning was negative. Quite the opposite.
To understand how Caravanners were feeling, we surveyed 1,000 UK consumers who told us there's been a number of silver linings as a result of the pandemic.
So, what are these and how do they impact on you? Read on to find out.

Positive environmental impact
One of the big outcomes of lockdown was the positive impact restricted travel had on the environment, which looks set to continue. Consumers are now paying more attention to the impact their travel has on the environment and local communities: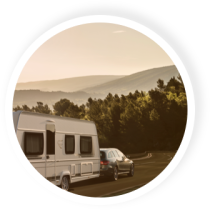 Environmental footprint
51% of the people surveyed said travel restrictions have made them more conscious of their environmental footprint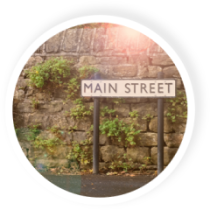 Local communities
37% are more aware of the impact their travel has on local communities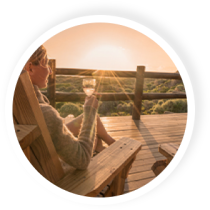 The staycation
62% have had to cancel a foreign
holiday this year, and 87% of those took
a staycation instead

The caravan way of life
Whether you're new to caravanning or a seasoned pro, it's the way of life a caravan holiday brings that we love. They're the perfect way to de-stress and try new activities. It looks like others are waking up to that idea too. Here's what we found:
People have enjoyed a slower pace of life and 28% are looking for this on their next holiday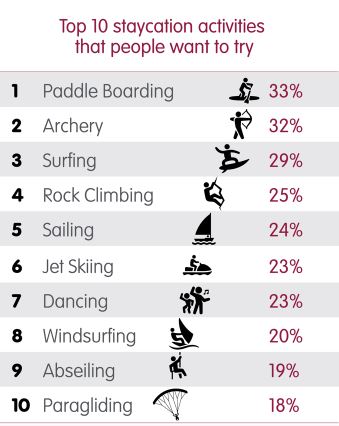 Based on responses from 1,000 UK consumers. Ripe Insurance – July 2020

Looking to take up a new activity?
Then you might be interested in specialist insurance from one of our sister companies:

Your next adventure
There's lots of great places to explore in the UK, and sometimes it's easy to forget some of the beauty spots we have on our doorstep. With the ongoing staycation boom, you'll need to plan more in advance to get onto the holiday parks you want, and you may also want to avoid some of the busier places.

Where are the most popular spots this year?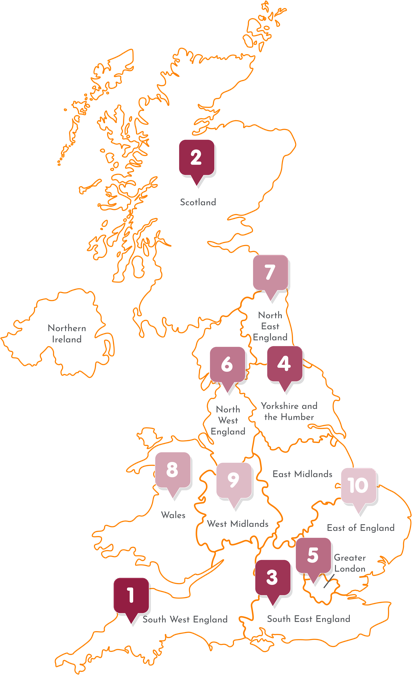 Based on responses from 1,000 UK consumbers. Ripe Insurance – July 2020


It pays to plan ahead
The more caravanners there are on the roads and in holiday parks, the more caravans there are for thieves to target. More than 1 in 10 of survey respondents said they are worried about theft and damage to their caravan.
Here's our quick checklist for securing your caravan:
Secure your wheels
Get an alarm
Secure your towing hitch
Invest in a tracking device
Store your caravan in a secure location
For more information, read our blog
Save up to 50% on your caravan insurance premium
The one thing that should be on your checklist is your insurance. Whether you're looking to protect your tourer, static, lodge, cabin or chalet with a new policy, or looking to switch from another provider, get an instant quote today and see how much you can save.
---
Check out some of our great reviews