Photography Equipment cover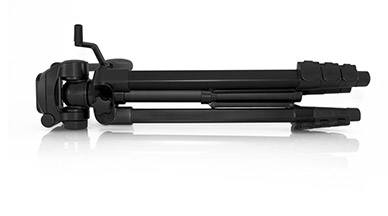 Specialist cover for your photography and videography equipment.
We know that your photography and videography equipment is extremely important to you - it's probably expensive and difficult to replace too. Whether you are an amateur photographer with a cherished camera, or a professional videographer with a van load of lighting rigs, screens, stands and tripods, your equipment needs protecting. As it's arguably the most important part of your insurance, we've tried to make our Equipment cover as comprehensive as possible, whilst keeping it flexible, so you can choose exactly what you need.
What is Equipment cover?
Our Equipment cover is split into two sections. The first covers the equipment which is permanently kept at the insured location (most likely to be your home if you are an amateur or your place of work if you are a professional). The second part of the cover is for portable equipment that you take out of the home, or place of work.
How much Equipment cover do I need?
It really depends how much equipment you own and how much you take with you when you go out on a shoot. You can choose your insured amount up to £60,000 - with a maximum of £30,000 of the total being portable equipment, i.e. any photography equipment that you take out of your insured location, whether this is your home or studio. This includes within the EU and worldwide. We will ask you to specify any single item over £3,000 in value when you take out a policy. We cannot cover single items if they are over £10,000.
What's covered?
Our Equipment cover includes theft and accidental damage to cameras, lenses, camera backs, filters, light meters, stands and tripods, cases, video and audio equipment, props, portable lighting equipment and accessories. Laptops, desktop computers and printers are covered, providing they are primarily used in conjunction with other photography equipment.
What isn't covered?
We do not cover the loss of equipment or damage caused where it was not used in accordance with the manufacturer's instructions. Equipment kept in wooden buildings is excluded, as is damage caused whilst hired-out or loaned, unless you are in attendance. There are also specific exclusions relating to the transport of your equipment, which you can take a look at in the Policy Wording. Please also ensure that you read the Security Requirements.